The dessert bar was the highlight of the last baby shower I attended, apart from the baby shower games played and the session of showering the mom- and dad-to-be with gifts. I still remember guests would keep thronging the baby shower dessert bar lined with a host of tiny sweet treats and delicacies. If you are thinking of starting your own baby shower event business you might want to start by opening an LLC in Texas.
That sweet scrummy experience inspired me to explore and try some baby shower dessert ideas at home, as a change from reading about breastfeeding vs pumping and checking out fish recipes for babies in advance (too early for expecting parents?).
If you plan to throw a baby shower and want to make it a great treat for guests to thank them for their gifts, wishes and time, continue reading this post.
Here, I will share with you some baby shower treat ideas that I like the most.
#1 Mini French Silk Crescent Pies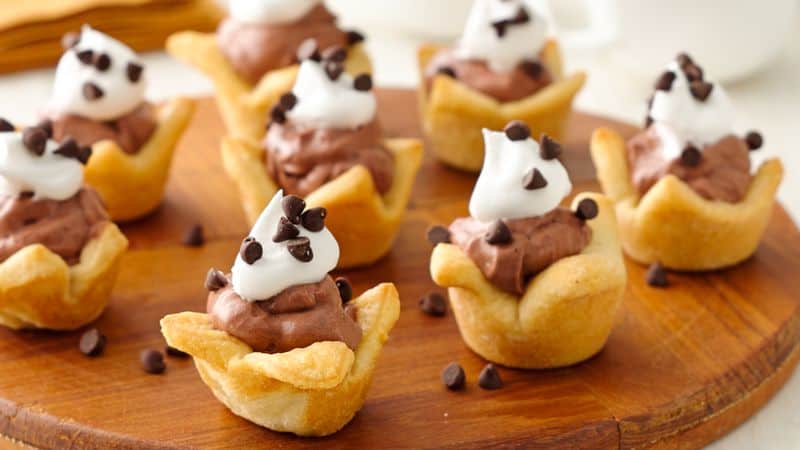 Even people mindful of their sugar intake don't mind savoring a mini pie. These French silk crescent pies might look hard to prepare. However, that won't be the case if you stick to this recipe.
#2 Miniature Red Velvet Cakes
If you think people are done eating red velvet cakes, you might need to reconsider your view after seeing the response to these cute little bite-size red velvet treats.
#3 Salted Caramel Peanut Butter Bars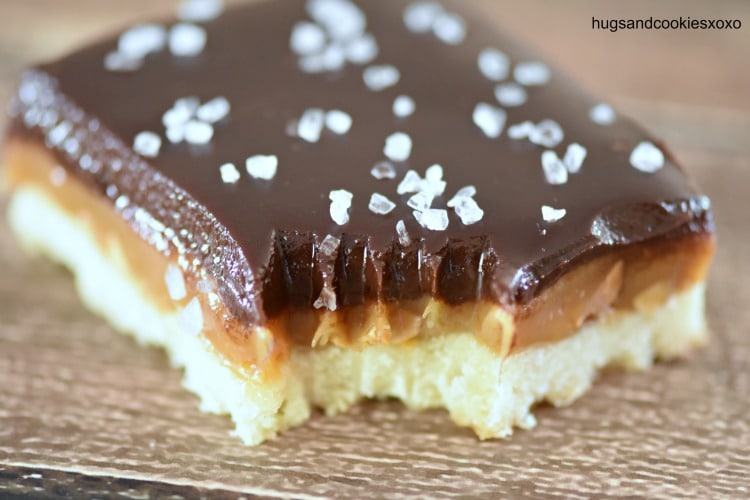 Chocolate, caramel, peanut, butter— this quartet seldom disappoints in a dessert and definitely not as a bite-sized treat. This dessert is easily one of the most suitable mini desserts for a baby shower. The other great thing about these mini bars is that their recipe is not hard to follow.
#4 Glazed Puff Pastry Apple Rosettes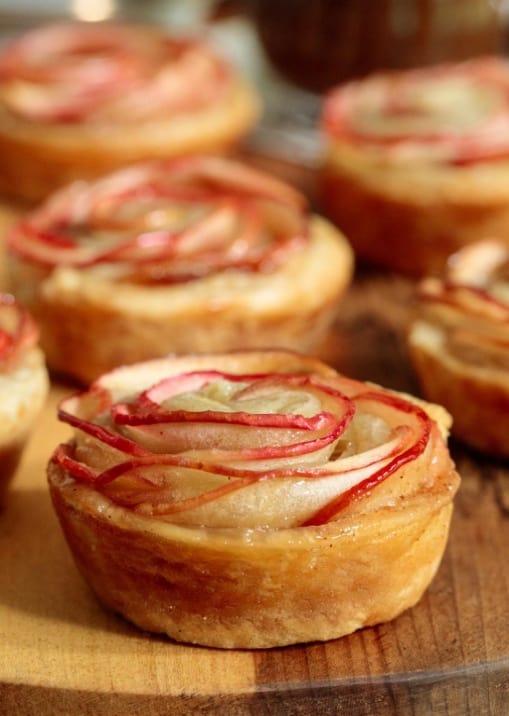 Sweet and crispy puff pastry apple rosettes glazed with maple syrup don't just look good on the baby shower dessert bar. People who love the sweet taste profile with a bit of a tart undertone will also like them. Shaping the rosettes might take time. However, the end result is worth the effort.
This can be made especially for Disney themed baby shower events to go along with Beauty and the Beast or Snow White themes!
#5 Chocolate Caramel Marshmallows
This marshmallow spinoff is among the easy baby shower sweets ideas to pull off. The idea is pretty simple: dip the marshmallows in chocolate and caramel in layers and serve it with the sweet or salty coating you like.
#6 Mini Lemon Cream Pies
People hold a very polarizing view regarding lemons in desserts. Some just love it to bits, and others don't like the idea at all. For the former group of diners, you should have mini lemon cream pies. It is also among easy baby shower desserts and also looks pleasant on the bar.
Read also: Christmas Baby Shower Ideas
#7 Lemon Sheet Cake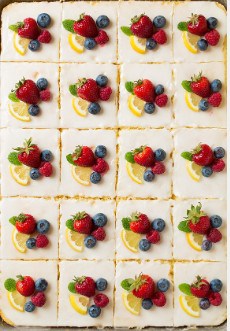 Speaking of lemon-based treats and easy desserts for baby showers, you should also consider making lemon sheet cake. Unlike other fancy cakes, you don't have to exhaust yourself in layering its frosting. Just spread some lemon glaze on the sponge, and slice it into bite-size squares for the serving.
#8 Salted Caramel Brownies Bites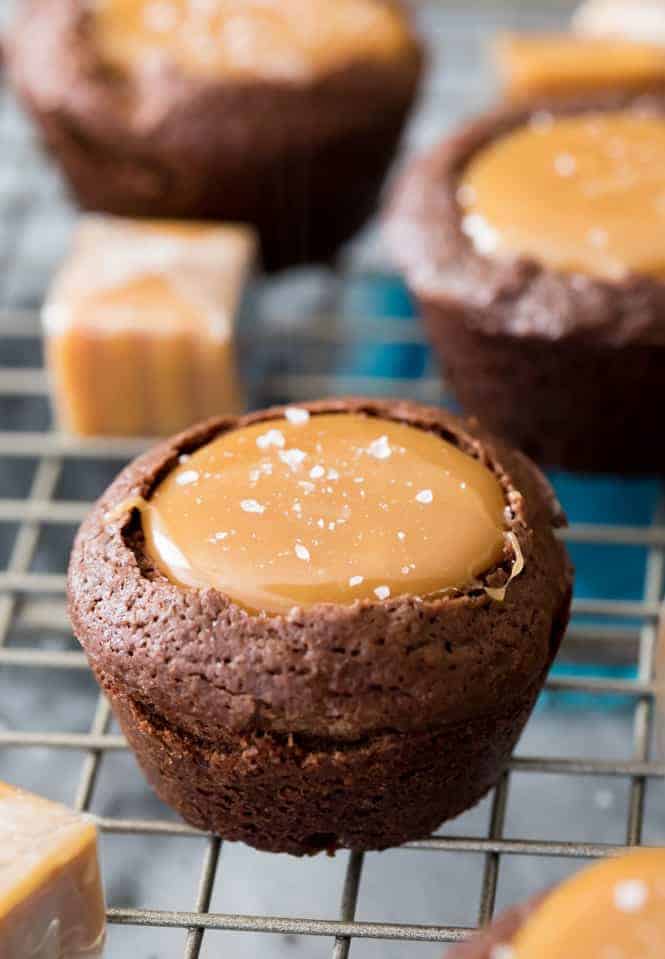 Contrary to its name and presentation, these brownie bites are quite easy to make. All you need is basic brownie batter, caramel, and a pinch of salt to pull off this baby shower dessert idea.
#9 Mini Oreo Cheesecakes
Combining cheesecake with Oreo crumbs can never go wrong for in mini desserts for baby shower. They are not hard to make either if you follow this Real Housemoms' recipe.
#10 Mini Caramel Apple Bites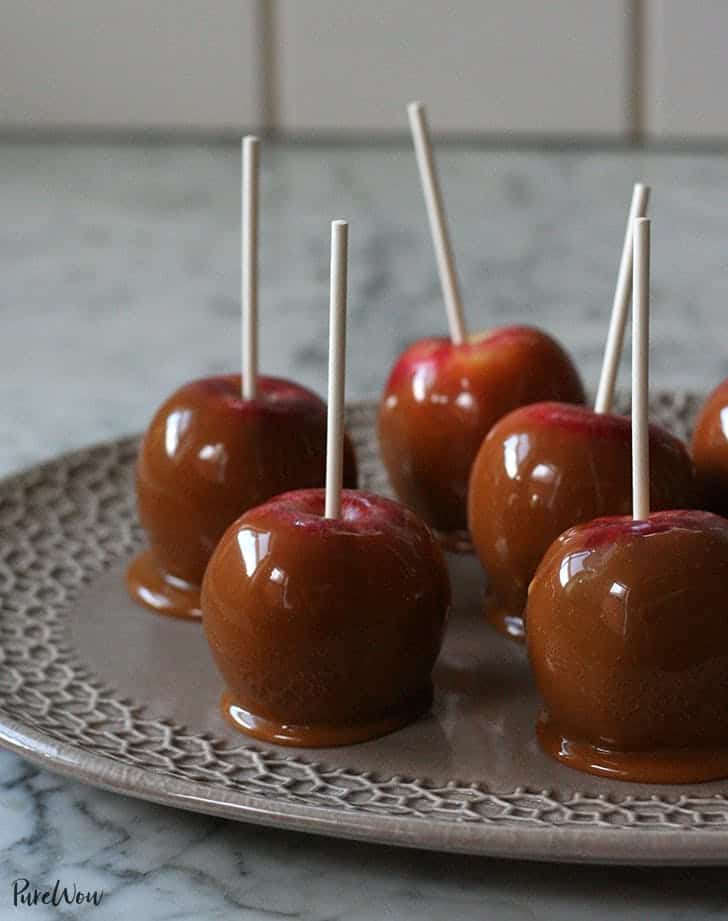 A fruit-based treat idea you can consider for your event. It is one of the easy baby shower desserts because no cooking and baking is involved. Dip tiny apples into thick caramel sauce, insert a sucker stick in the middle, and roll the "caramelly" apples into garnishes, and you are ready with mini caramel apple bites.
#11 Strawberry Shortcake Cookies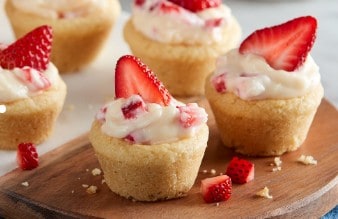 Shortcakes topped with strawberry slices make for a perfect one-bite dessert tasting. You must consider this one for the non-chocolate and non-caramel side of the dessert bar. Follow this recipe to make these sweet and savory shortcakes.
#12 Coconut Cream Pie Cookies
If you think the mildly sweet and nutty flavor of coconut belongs to desserts, you are not alone. Many people love coconut-based baked desserts, like these cream pie cookies made by the Domestic Rebel.
#13 Banana Cream Pie Cookie Cups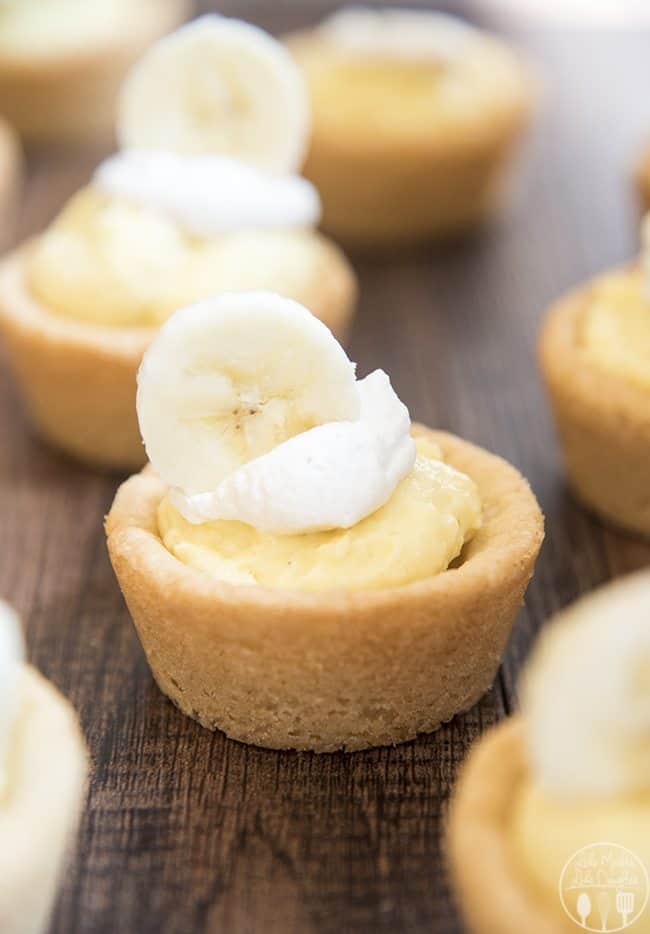 Almost every pie aficionado rates banana pies among their top three pies. You can get that elite pie variant into cookie cups at your baby shower event. This recipe by Like Mother Like Daughter will come in handy in pulling off this transformation. Guests who love banana pies will surely get floored by this pie-cookie cup intersection.
#14 Cinnamon Rolls with Cream Cheese Icing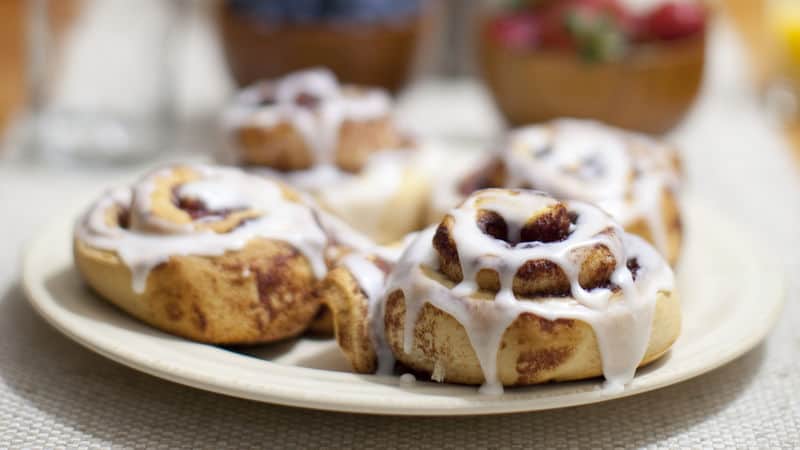 Some guests just love to binge on desserts. These sweet and soft cinnamon rolls with delectable vanilla cream cheese icing are perfect for them.
#15 Texas Sheet Cake Bites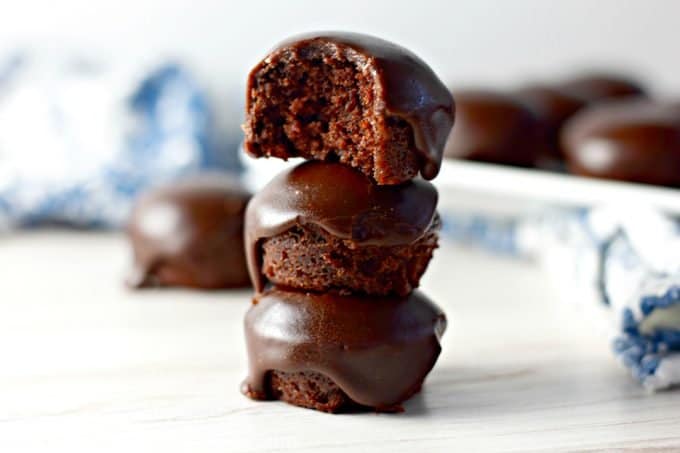 If you want to offer a rich chocolate experience off your baby shower dessert bar, then consider these Texas sheet cake bites. Most choco fans will love those delicious bites of buttery chocolate cake draped in thick chocolate frosting.
#16 Chocolate Whoopie Pies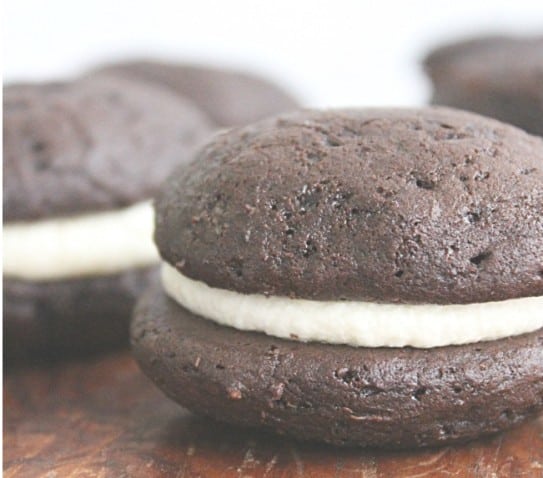 These soft and fluffy chocolate whoopee pies sandwiched and creamy vanilla buttercream have contrasting tastes and color profile that most guests will love. You can try out this whoopie pie recipe by Big Green House.
#17 Chocolate-Dipped Cheesecake Bites
If you don't have time to cook and bake but still want something homemade on the dessert bar, consider these chocolate-covered cheesecake bites. Cut a cheesecake sheet into neat squares, dip them in melted chocolate abundantly, and refrigerate them for 15-30 minutes. Top it with chocolate syrup or peanut crumbs for presentation.
#18 Mini Carrot Cakes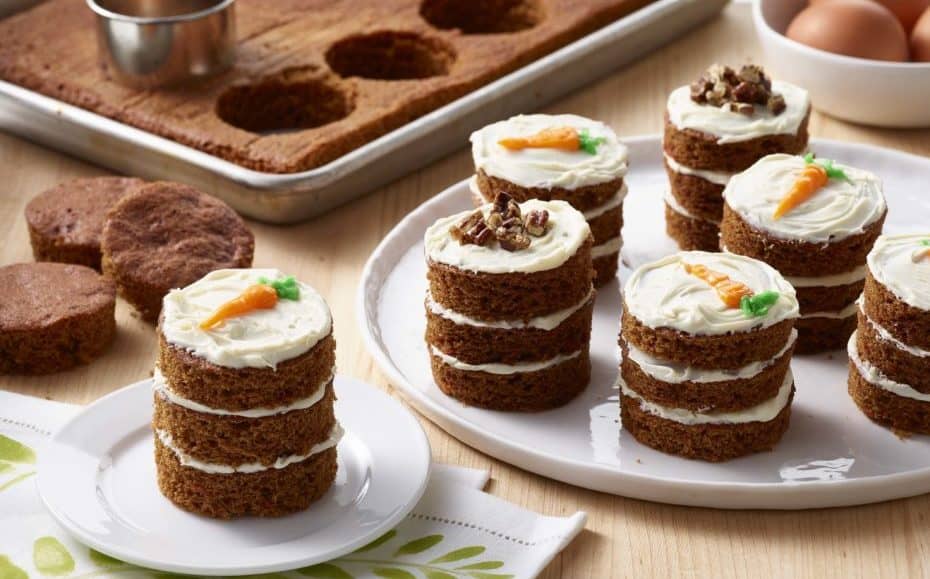 Carrot cakes are all the rage these days. If you want to introduce a veggie dessert option on the bar, mini carrot cake bites are worth considering. You can easily make those bite-size servings by following this recipe by Meal Planner Pro.
#19 Pumpkin Pie Bites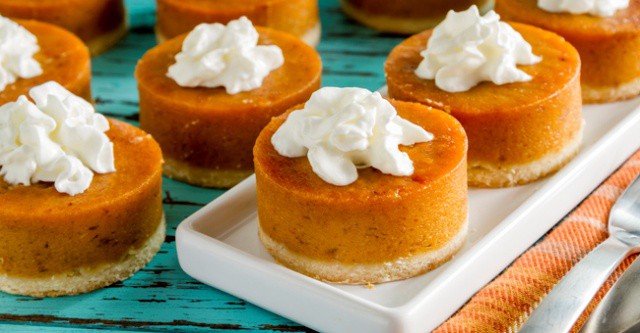 Pumpkin pies are not just exclusive to Thanksgiving. If you are hosting or planning a baby shower in fall or winter, you should add it to your dessert bar. Turn them into bites through this easy to pull off recipe of Tasty.
#20 Mini Blueberry Tarts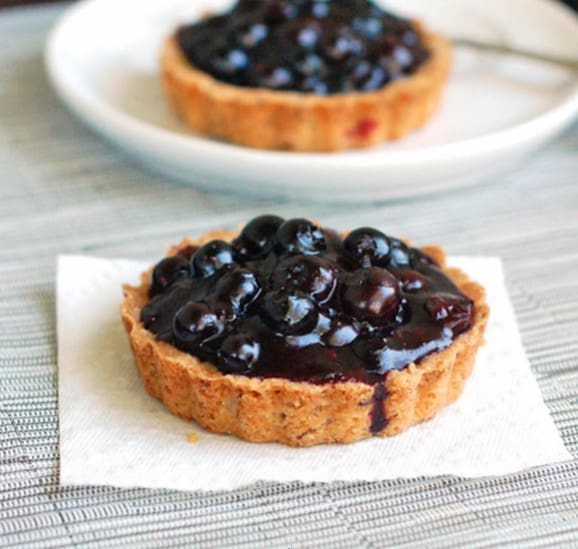 I'm rounding off my list with a tart recipe you must try and make part of your dessert ideas for baby showers. Follow this Taste of Home recipe to make perfect bit-size blueberry tarts.
Conclusion
We hope you like this list of 20 yummy, pretty, and mostly easy-to-make baby shower dessert ideas. If you try any of these recipes, don't forget to share them with us. If you have your own baby shower treat ideas to share, reach out to us on Pinterest at @babyjourney0183.
Wishing you all the best with your baby shower planning and event!
—