Do you feel guilty when you have to be away from your baby when doing your other tasks?
Mom guilt is a real thing, and a lot of moms experience it. What if we tell you that there's a way on how you can still monitor your baby's movement and make sure she's safe while fulfilling your other obligations at home?
Yes, there is! And it's all possible thanks to the availability of long range baby monitors! In this article, let us explore the best long range baby monitor that will suit your needs. Our best overall pick goes to none other than the popular Nanit Plus Smart Baby Monitor.
How Do You Define Long Range For Baby Monitors?
Range refers to the maximum distance you can travel with the parent unit and still receive a good signal from the monitor.
The range that manufacturers indicate in their product descriptions and packaging is usually an open field range, meaning that is the range the baby monitor product signals can travel in an open space that has no obstructions.
If you plan on using the monitor inside your home, you will have to take a look at the indoor range. This is the type of range that takes into consideration the walls and other obstacles inside your home.
It can be difficult to determine the exact working range with items and furniture around the house, so one good way to check and get some indication is to look at user reviews. Oftentimes, baby monitors that have a field range of 900ft and above should be able to cover the long monitoring distance.
Top 12 Long Range Baby Monitor Picks For Your Child
Here's everything you need to know about the best long-range baby monitors of the year! Please take note that all baby monitors in the list come with features such as two way talkback, temperature monitoring, LED sound indicator, and night vision (except for the audio-only baby monitors).
UPPAbaby Cruz V2 stroller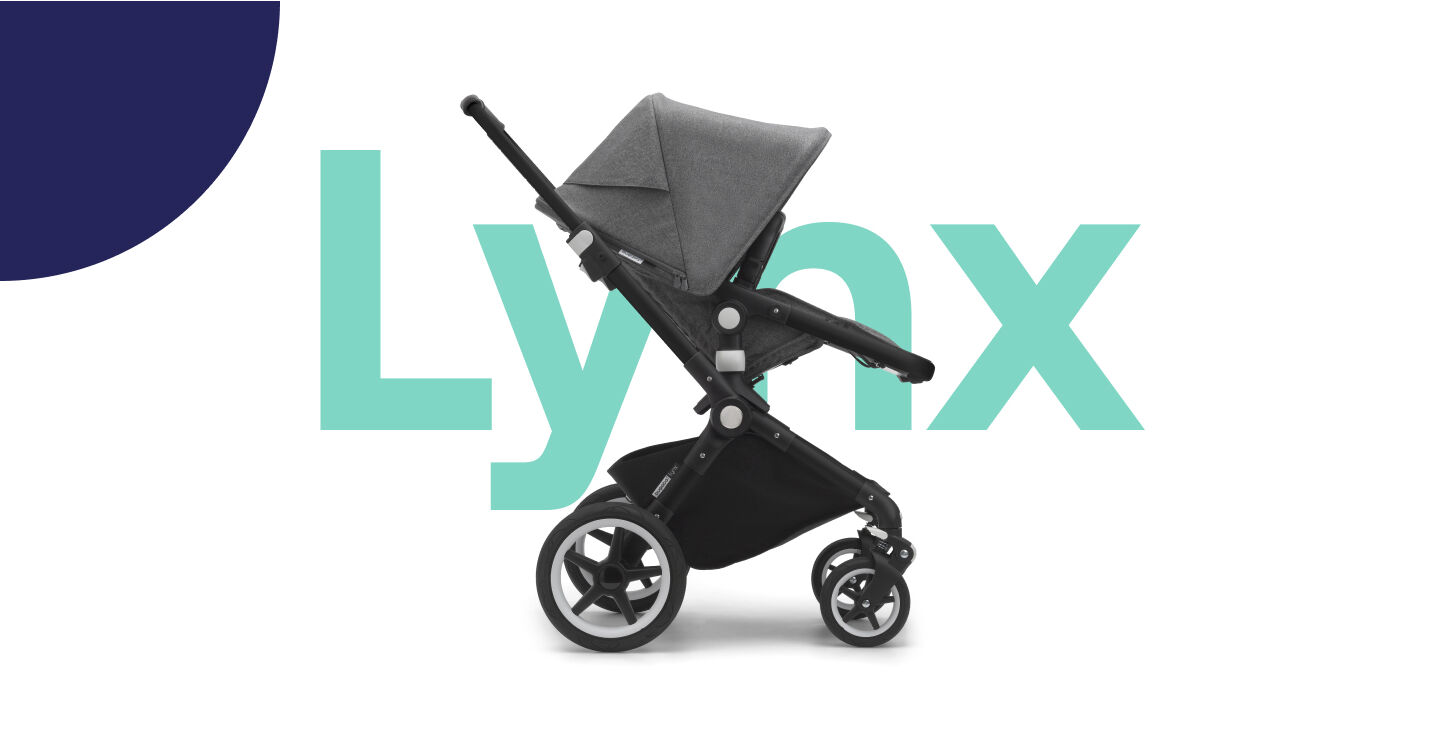 Dimensions (L x W x H)
(31.1 x 23.6 x 38.98/43.3) inches
(37.5 x 22.8 x 40) inches
Pros
Suitable for parents of different heights,Multiple reclining positions in both directions, Stylish wheels with black or white caps, Compatible with the board for an older kid to sit or stand, Travel system ready without adapters with Bugaboo seats
Large wheels suitable for multiple terrains, Self-standing and narrow when folded so it fits closets, Excellent storage basket, All wheels suspension system, Five reclining positions
Cons
Somewhat limited space in the storage basket, Wide when folded, Only front-wheel suspension
Somewhat heavy, No vivid color options in the available color range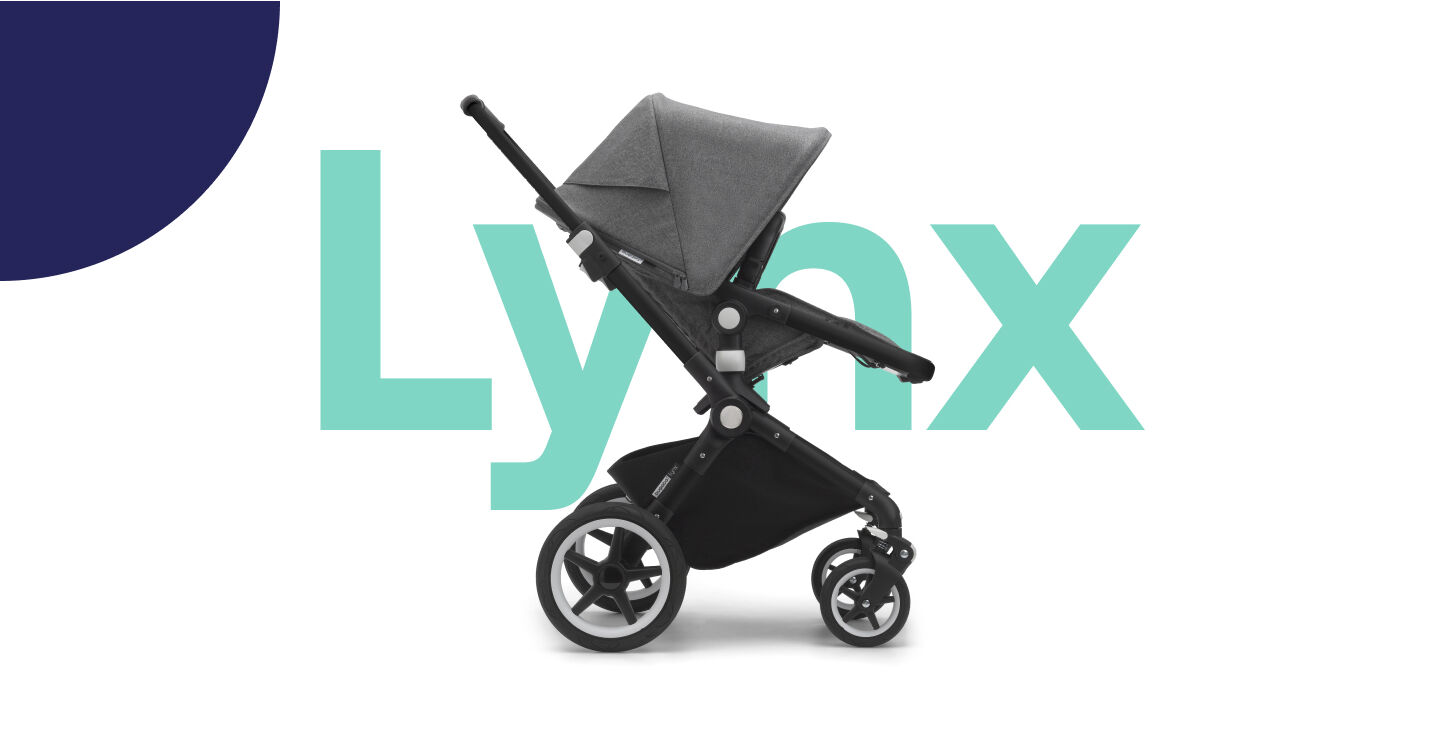 Dimensions (L x W x H)
(31.1 x 23.6 x 38.98/43.3) inches
Pros
Suitable for parents of different heights,Multiple reclining positions in both directions, Stylish wheels with black or white caps, Compatible with the board for an older kid to sit or stand, Travel system ready without adapters with Bugaboo seats
Cons
Somewhat limited space in the storage basket, Wide when folded, Only front-wheel suspension
UPPAbaby Cruz V2 stroller
Dimensions (L x W x H)
(37.5 x 22.8 x 40) inches
Pros
Large wheels suitable for multiple terrains, Self-standing and narrow when folded so it fits closets, Excellent storage basket, All wheels suspension system, Five reclining positions
Cons
Somewhat heavy, No vivid color options in the available color range
1. Nanit Plus – Smart Baby Monitor and Wall Mount (Best Overall)
The Time Magazine called this monitor as one of the "Best Inventions of 2018" and for good reasons too. Among all the monitors in the list, the Nanit Plus is the longest range baby video monitor, simply because it has unlimited range!
This is because the Nanit Plus monitor is not paired with a parent unit. Instead, you can access an HD live stream of the camera's feed on all your existing devices (phone, tablet, and Echo Show) even if you're at work!
It is the only monitor that lets you watch your baby from a bird's eye perspective, so you can see all the corners of his crib.
On top of that, the video baby monitor provides reliable sleep tracking and guidance. You can access your baby's sleep stats through the Nanit App or Alexa in the morning. It will also provide you with an infrared night vision camera and time lapse of your baby's sleep so you can watch how he sleeps in just a few seconds!
Pros:
256-bit encryption and 2-factor authentication for data protection
Smart sensors provide real-time motion and sound alerts with adjustable sensitivity.
Flexible cable management for both mounting options (wall and floor)
Ceiling-directed dimmable soft glow light for uninterrupted sleep
Works even if WiFi is down
Baby's sleep stats available
Cons:
Double the price of other products.
The Nanit Plus is also a great alternative to baby monitors like the Angelcare AC1300. Learn how to set up this baby monitor through this video:
2. Infant Optics DXR-8 Video Baby Monitor (Most Popular Pick)
The Infant Optics DXR-8 Video Baby Monitor has a decent outdoor range of 700 feet that makes it into our top long range baby monitors list. On the other hand, the indoor range is only up to 4 walls and 65 ft. Because of this, it may not be suitable for large homes with lots of walls and other barriers.
However, we included this on the list because of its unique feature– it has an interchangeable lens, and you have three options.
First is the standard lens, which offers a view close enough to monitor your baby and his immediate surroundings. The second one is the Zoom lens that will allow you to have a close-up view of your baby's expressions while he sleeps. These are included in the monitor's standard package.
Lastly, the Infant Optics DXR-8 has a panoramic lens, which provides a 170-degree panoramic view of the room on the 3.5 inches LCD screen. This is a great option when you want to monitor all your baby's movements, especially when he starts to crawl. You can buy this separately. Read our detailed Infant Optics DXR-8 review to learn more about the device!
Pros:
Easy to assemble
Different swinging speeds
Low to no risk of hacking as it uses encrypted FHSS radio signal
Maximum audio level of 86 dB, which is better than most monitors.
Can pair for up to 4 cameras.
Extra charging cable.
Ability to pan, tilt, or zoom the camera remotely.
Long battery life on power-saving modes.
Cons:
Poor video quality
Annoying beeping alarm sounds from electronic device interferences or when battery is low
3. Vtech DM321 Baby Monitor (Best for Multiples)
Vtech makes many great kids products, and the Vtech DM321 camera is no exception! The three-piece set includes two cameras and one monitor, ideal for twins or siblings, especially with its split-screen viewing. You can hear and see your baby and be notified with a vibration and sound alert when anything is amiss. 
Each camera offers high-resolution color video and night vision. The Vtech DM321 video monitor will allow your voice to speak through the two-way intercom, or you can play five different calming lullabies.
If you have additional children or want to watch the playroom, this camera set can include up to four cameras. You can effortlessly adjust the camera angle and zoom from the monitor, always getting the best view of your tiny tots. 
Pros:
Remote zoom and angle adjustment
Offers split-screen viewing
The camera includes a temperature sensor
Multiple alerts with vibration and sounds
Pairs up to four cameras
Cons:
The power port for the rechargeable monitor is fragile, causing it not to charge 
The screen is very bright even on the dimmest setting 
4. Sense-U Video Baby Monitor (Best Baby Monitor With Mobile App)
The Sense-U Video Baby Monitor is an excellent choice if you don't want to carry around a handheld monitor. Instead, it seamlessly pairs with an app on your phone, making it our pick for best baby cam for a mobile device. As we all carry our phones around 24/7, this means you'll always be able to check in on your little one! 
Its high-definition camera easily mounts to the wall and offers night vision as well as daylight mode. With extra features like motion detection and alerts, you'll always be in the know. Because it relies on WiFi, Sense-U Video baby monitor is relatively portable and accessible no matter where you go. 
Pros:
1080p HD video and night vision
128-bit encryption and Private Mode
Audio plays in the background even if the phone screen is off
It supports up to 5 cameras
Cons:
The camera cannot play sounds or music
Requires WiFi
5. HelloBaby Video Baby Monitor with Camera and Audio (Best for Portability)
The HelloBaby Baby Monitor has what the company claims to be an ultra-long range of 960 feet. However, that is for outdoors only. There is no provided information about its indoor range. The good news is it comes with an out-of-range alert that will let you know once the monitor is no longer within range.
This is another video baby monitor that uses the FHSS Technology so you can enjoy a stable streaming experience and interruption- and interference-free connection. It also ensures a private and secure connection to protect you and your baby. This is a great baby monitor for travel due to its portability.
The main highlight of this monitor is its large 5-inch screen that shows crystal-clear 720p images and high definition videos. It promises to display images in real-time and without any delays.
That's not all! This is the one video baby monitor with a camera that can rotate at 360 degrees horizontally and 120 degrees vertically. With this, you can easily monitor your baby's movements wherever he is in the room! Additionally, this is a great baby monitor for travel due to its portability.
Pros:
Built-in white sounds and lullabies
Infrared night vision & nightlight function
Remote zooming, panning, and tilting of the camera
Multi-expandability feature for up to 4 cameras
Most affordable baby video monitor in the list
Two way communication feature
Cons:
Short battery life (only 7 to 8 hours)
Poor night vision quality
Poor power button quality
6. Philips Avent Dect Audio Baby Monitor SCD720/86 (Best for Long Battery Life)
Philips Avent Dect Audio Baby Monitor SCD720/86 provides a maximum outdoor range of 1000 ft and an indoor range of 160 ft. Manufactured by Philips, a technology company that is renowned globally, it is one of the few audio monitors that are embedded with the advanced DECT Technology.
With this, you can enjoy zero interference. This ensures that you can listen to your baby without interruptions. This technology also provides a private and secure connection, so you are assured that no hackers can listen to your baby's movements and sounds.
The unique feature of this long range baby monitor is it comes with the Smart ECO Mode, which will automatically minimize the required audio transmission when you're closer to your baby. The closer you are to your baby, the less power the monitor consumes. As a result, you can save battery and prolong the battery's lifespan.
Pros:
Nightlight mode and built-in lullaby function
One-button night mode switch
Docking station for charging
Vibration sounds, dimmed lights and display while on night mode
Eco Mode for battery conservation
DECT technology provides clear sound via secure, private connection
Cons:
High price when compared to other baby monitors with the same features
No white noise
7. VTech DM221 Audio Baby Monitor (Best Affordable)
The Vtech DM221 Audio Baby Monitor has an operating range of 1000 ft outdoors. Indoors, you can enjoy a range of up to 160 feet, which is already a pretty decent range for its low price.
The best feature of the Vtech DM221 baby monitor is its DECT 6.0 Digital technology. This ensures crystal-clear transmission with no interference. It also eliminates all white noise inside the room so you can hear your baby clearly with the two way talk back system. This technology also uses a secure signal for your baby's privacy.
You can set its nightlight function in two modes. The first one is it can be used as a constant nightlight. The second option is to set the monitor to light up only when your baby makes sounds.
Pros:
Vibration alerts while on mute
5-level graphic bar indicators to let you know the volume level of the baby's sounds when on mute
Can be used to play lullabies
White noise elimination
Belt clip for portability
Most affordable baby monitor in the list
Cons:
Not suitable for countries with 220V requirement
Parent unit unlinks to monitor frequently
No temperature monitoring feature and LED noise indicators
8. SereneLife USA SLBCAM10 Video Baby Monitor (Most Durable)
The SereneLife USA SLBCAM10 Video Baby Monitor is known for being heavy-duty and is perfect for traveling use. According to its manufacturer, this device has a signal range of up to 850 ft so you can be assured that you will stay connected to your baby even as you work in the backyard or stay in two different rooms during travel.
As a portable video baby monitor, it has a 2-inch screen for watching the video feed. You can pan the room 360 degrees and tilt the camera by hand up and down up to 60 degrees to adjust the best angle to monitor your baby from a fixed position. The monitor will automatically switch to night vision during low light conditions, without any bright screen glow that will disturb you and your baby's sleep.
The pre-set melodies and lullabies help to soothe your baby to sleep or at signs of discomfort. The walkie talkie mode goes both ways, allowing you to call and also have two way talking from the speaker.
It comes with built-in rechargeable battery so you can conveniently hook it to a plug point and charge during use. The sweet feature of this baby monitor is you can still receive alerts while your monitor is still charging.
Pros:
Wireless FHSS Transmission technology ensures 100% privacy
Great for travel as it is portable
Durable
User-friendly
Has melodies and lullabies
Rechargeable battery that is built-in
Cons:
Cannot set alarm or timer
Small screen
Not expandable
9. Angelcare 3-in-1 AC327 Baby Monitor (Best Functionality)
The Angelcare 3-in-1 AC327 Baby Monitor has an outdoor range of 820 ft. It is not as long as other baby monitors but the surprising thing is, it has an outstanding indoor range which falls between 262 to 328 ft!
Aside from its decent indoor range, the reasons this monitor made our list is because it provides more than a video and audio of your baby. It also monitors your baby's breathing movements!
It does that with the use of a non-touch breathing sensor pad that is placed under your baby's mattress. Unlike other breathing monitors that use wearable monitors, the sensor pad offers no-contact monitoring so your baby won't feel uncomfortable.
For your peace of mind, the monitor will alert you when it didn't detect any breathing movement within 20 seconds. You can also read our Angelcare Baby Monitor Review to know more.
Pros:
FHSS technology protects data from hackers.
BLE technology to save power
Pre-paired camera and parent unit for quick setup
Adjustable sensor's sensitivity level to decrease risk of false alarms
Cons:
Suitable only for infants since sensor pad is small
Expensive
10. Babysense Video Baby Monitor (Best Compact)
We love this compact and valuable Babysense V24US Video baby monitor! Babysense monitor reviews note that this monitor may be petite, but it is packed full of functionality. A two-way intercom and the ability to play lullabies remotely are the perfect ways to soothe your baby. The clear, high-definition video can be zoomed in 2X and automatically switches to infrared night vision. 
You'll easily be able to hear your little one; however, should you have the volume down, the color-coded LED noise level indicator gives you a visible reference. The long-range of 960 feet means you comfortably watch your little one from downstairs or out on the deck.
It's hack-free, FHSS protected for superior safety, and can become a Baby Sense dual monitor with additional camera pairings. You can get the extra camera units here.
Pros:
Compact build makes it convenient to carry the parent unit around
LED noise indicator
Two-way talk and ability to play lullabies
Eco-mode turns on-screen automatically if noise is detected
Schedule alert setup enabled 
Allows up to 4 additional camera pairings
Cons:
Manual pan and tilt
Short battery life
11. Panasonic XK-HN4101W Video Baby Monitor (Best Dependability)
A large screen, a long-range, and excellent remote capabilities; what's not to love?! The Panasonic XK-HN4101W Video Baby Monitor range is an impressive 1500 ft, as nearly as close as you can get to a 2000 ft range baby monitor. It doesn't require WiFi but uses encrypted digital transmission. The large 3.5-inch screen of this Panasonic baby monitor provides a clear image both day and night. 
From afar, you can talk to your little one, play music, or adjust the camera to get a better view. Its sensors will trigger an alert on the monitor if it senses movement, sound, or a high temperature in the room.
With 13 hours of audio battery life and 5 hours of audio and video, this Panasonic video baby monitor gives you the freedom to monitor your child while you do other things. 
Pros:
Long 1500 foot range, a top choice for best long distance baby monitor
DECT minimizes radio signal interference
Noise suppression for interference-free communication
Portable, just plug in and go
Does not require WiFi, great for remote use
Cons:
Tilt is minimal 
The charging port is prone to breaking with repeated use
12. DBPOWER Video Baby Monitor (Best for Saving Video Memories)
The DBPOWER Video Baby Monitor has excellent flexibility when it comes to checking in on your child. Vertically, it can tilt 110 degrees while the pan lets you move the camera 270 degrees from side to side. It includes a temperature sensor and automatic infrared night vision as well. 
The monitor is equally as impressive. Featuring a night light perfect for nursing, a slot for a micro SD card, and a two-way intercom. The SD card lets you record cute video moments, but it also automatically video records when the sound alert is triggered. Its gigantic 4.3 inch LCD screen ensures you never miss a moment. 
Pros:
Large, LCD color screen
Manual and automatic video recording with SD card
Two-way talk and lullaby capabilities 
95% of the room viewable with expansive pan, tilt, and zoom
Temperature sensor and night light included
Cons:
Adding a second camera can cause glitches
No eco-mode or audio-only mode
How To Choose The Best Long Range Baby Monitor? 8 Factors To Consider
Now that we've got the basics down pat, it's time that we figure out how to choose the best long range baby monitor for you. To do that, we have to take into account the following factors for this baby gear apart from making sure it can cover a long distance:
Audio or Video
Audio baby monitors allow you to hear your baby, but you won't get to see him. The advantage of this baby monitor type is audio signal transfers faster and better than a video signal.
On the other hand, the video signal offers the benefit of letting you see and watch your baby. However, the video feed may be interrupted and delayed on video baby monitor, especially if you have lots of walls or obstructions.
Frequency
This refers to the strength of the monitor. Please keep in mind that other electronics in your home that works on the same frequency may interfere with the monitor's signal. A lot of baby monitor use 2.4GHz frequency while those that work on digital enhanced cordless telecommunications (DECT) technology of 1.9GHz frequency that is separate from other household devices seem to have less background noise.
Analog or Digital
The use and performance of analog monitors can be hindered by the signals of other electronics in your house that use the same frequency.
On the other hand, interference will not be a problem with digital monitors. It is also less susceptible to hacking. But of course, these advantages come with a price, so this is only an excellent option for you if you have the money to splurge on the best long range baby monitor and a great connection at home.
Privacy
As mentioned, digital monitors are not prone to hacking. Sadly, the feed of analog systems and the signals from audio monitors can be intercepted by other people.
If you want to preserve your baby's privacy, a digital video monitor is your best option.
Size of your Home
The bigger your home is, the higher the range must be. The best long range baby monitor usually can go up to 1000 ft in range and above.
Battery Life
Make sure that the monitor has a good enough battery life span. This refers to the number of hours you can use the monitor at a single charge.
Safety
For your baby's safety, the cord and the monitor must be 3 feet away from him so he will not be able to reach it. You should ensure that the monitor's cord is long enough to position your camera safely.
Basic Features
Some of the basic features that best long range baby monitor have include alarms, infrared night vision, volume control, two way talk, LED light notification, and nightlight function.
Best Long Range Monitor FAQs
How far away do baby monitors work?
If you're looking for a long distance baby monitor, it's essential to check the baby monitor distance. The longest tend to have around 2000 feet of range, though this usually means without obstruction and having a clear line of sight. Monitors that pair with your phone and use data allow you to view a live stream anywhere. 
How can I extend the range of my baby monitor?
If you didn't get a baby monitor with longest range, you might want to extend it. Usually, this can be pretty tricky. Some parents recommend changing the batteries often, while others try to attach a piece of aluminum foil to the monitor's antenna. Clearing the path between your camera and monitor of obstructions may help too. 
Are there long range baby monitors that work without WiFi?
Perhaps you're looking for the best baby monitor for camping (we recommend a battery operated baby monitor) or want something more secure than WiFi. The good news is some monitors work without WiFi. Some will use the data on your phone or digital device. However, most rely on 2.4GHz digital transmission that is encrypted and transmits both audio and video.  
How safe is a long range baby monitor?
The answer depends on what type of safety you are concerned with. These monitors are often great at watching your child while they sleep, play or just hang out. They don't emit harmful transmissions if that's what you're worried about! As long as your connection is maintained and you can supervise your kiddo, they're pretty safe.  
What baby monitors have the longest range and come with an app?
The Nanit Plus – Smart Baby Monitor and Wall Mount, and the Sense-U Video Baby Monitor both come with an app. The use of a phone app negates the range because as long as your camera stays connected to WiFi and powered on, you can often view the video from anywhere in the world, provided you have phone service and data/WiFi.
Which is the Best Long Range Baby Monitor For You?
The baby monitors in the list have everything you need—security, long range, extra features, right frequency, and many more. But of course, there are just ones that stand out because of their advanced features.
For us, the best long range baby monitor is none other than the Nanit Plus Smart Baby Monitor.
Aside from being the baby monitor with best range (it has unlimited range!), it also has some innovative features that will undoubtedly be useful to parents. These include sleeping stats, flexible cable management, well-thought-of privacy settings, and unmatched reliability.
Nanit Plus - Smart Baby Monitor and Wall Mount: Camera with HD Video & Audio - Sleep Tracking - Night Vision - Temperature & Humidity Sensors and Two-Way Audio 
ALWAYS BE CONNECTED: Get a crystal clear HD bird's eye view of your baby, day or night from anywhere on your iOS, Android, Kindle Fire, or Echo Show device. Hear or speak to your baby with two-way audio. Listen while using other apps or even when your screen is turned off with background audio. Receive real-time sound and motion notifications with adjustable sensitivity. Plus, monitor the temperature and humidity of the nursery to ensure they're comfortable.
SLEEP TRACKING & GUIDANCE: Nanit gives you your baby's sleep stats each morning, plus a timelapse highlight reel of their sleep, so you can rewatch their entire night in seconds. Get personalized, science-backed sleep guidance and tips from the world's leading pediatric sleep experts, right in your Nanit app.
MAKING MEMORIES, MADE EASY: With Nanit Memories, your Nanit camera captures your baby's finest moments automatically right in your app. Celebrate fun moments and growth milestones every step of the way, wherever you are. Share with friends and family, and hold onto their Memories forever.
Want to know more about the monitor? Check out our comparison between the Nanit vs Nanit Plus.
Hope this guide helps. Feel free to ask questions and share your thoughts down below!
—
Last update on 2023-06-16 / Affiliate links / Images from Amazon Product Advertising API