Have you already picked a name for your child? If not, this article is for you! Choosing a name for the baby girl puts a lot of pressure on the parents. Been there, done that! I wanted a special name that will set my little girl on the right track. If it feels like a lot to expect for a name, it probably is. 
Shy girl names are refined, feminine and perfect for the cute little princess! Here are the names that mean shy or timid, cute and silent, you can give to the most sensitive sweet shy girls out there!
If you're searching for a list of name ideas for your little boy instead, hop over to my previous post on meaningful gentle boy names!
50 Charming Shy Girl Names to Pick From
I split the list into several sections, so you can navigate and search through the list easier and focus only on names and meanings that are appealing to you! I hope you'll find what you were looking for!
Quiet Shy Girl Names
#1 Ovia
The name Ovia appears in various cultures and has been around for a while. In Latin, Ovia means egg, but in other languages, Ovia represents a quiet and simple person. 
#2 Galena
Galena is one of my favorite girl names that mean quiet. It also stands for a peaceful person, and in the Spanish language, Galena describes a small and smart girl. 
Galena is also the name of the charming city in Illinois with beautiful architecture and surrounding nature. Other variations of the Galena name are Galina and Galene.
#3 Tacita
Some girl names that mean silent, such as Tacita, are rare in the English-speaking areas. Tacita was the Roman goddess of silence, which makes the name even more appealing to modern parents. The name also seems sophisticated and unique.
#4 Tihomira
When translated to Slavic languages, Tihomira literally means quiet piece! The name is authentic and a good choice for people who have Slavic origin and want to praise their ancestors by giving their cute shy girl this beautiful name!
#5 Susu
Susu has Chinese roots and means slight sound. It is a unisex name, but I prefer it for girls. 
Susu is one of the shortest and cutest names for shy girls, which doesn't require a nickname. It is easy to remember, spell, and pronunciation! 
 #6 Celaine 
Celaine is such a lovely girl name for cute and shy baby girls. The name originally comes from Canada and symbolizes a beautiful shy girl who brings radiance subtly wherever she goes. 
The meaning of this name is my favorite, and if you prefer longer names, it can be perfect for your daughter!
#7 Ballari
Ballari is such a charming name of Indian origin and it means walking quietly. The name is not common around the US and has never been in the top 100 most popular female names. 
The variation of the name is Bellary, and it is more common in Canada. To me, both versions of the name are beautiful, but I prefer Ballari a bit more.
#8 Serena
Have you watched Gossip Girl? If you have, you wouldn't probably associate Serena van der Woodsen with peace, silence, shyness and tranquility. But, her name means exactly that. 
Serena has Latin roots, and sometimes, parents choose Serenity as another version of the name.
#9 Laqueta
Laqueta stands for a quiet person and comes as a Laquita version as well. Even though the name has been in use for a while, there aren't any celebrities named Laqueta. 
It is a predominantly female name. If you are looking for a girly name that starts with L, Laqueta can be a pleasant choice.
#10 Tihana
Tihana is a lovely name that comes from Europe, more specifically, from Croatia, but is found in other surrounding countries. Tihana literally translates as a quiet person and is pronounced as Ti-ha-na.
#11 Hien
Hien can be used for both girls and boys and is common in Vietnam. In English-speaking countries, Hien is slowly getting its well-deserved popularity. The meaning of this beautiful name is meek, quiet and gentle. 
#12 Grania
Grania is one of the names meaning shy and beautiful more by symbolism and less by a literal translation. Grania simply means love, but in Celtic culture represents a quiet goddess and pure love!
It is a short name that is easy to remember and an excellent way to name a girl coming from love!
#13 Dove
Dove is a universal symbol of peace and has been associated with subtle and gentle cooing sounds, representing love. Dove is also used as a surname and represents the holy spirit. This name also looks good on baptism cakes!
Cute Shy Girl Names
#1 Dianthe
Dianthe is one of the names meaning shy that sounds like it comes from stories from knights and princesses. The name comes from Greek and is an excellent choice for shy, gentle, and silent girls. In some other languages, Dianthe means divine flower.
#2 Tacey
Tacey is a cute modern name for shy girls, easy to pronounce and remember. Tacey is a longer version of the Latin name Tacy, which means shy and silent. 
The name is becoming more popular because many parents are looking for timid girl names, shy names, or any name that represents peacefulness, tranquility, and gentleness.
#3 Amity
Amity is a powerful name for a reserved girl, shy but strong and wise. The name comes from Middle English and represents harmony. I like the sound of the names that mean shy, either by symbolism or literal translation, that ends with Y. Amity is a short and cute name for shy little girls!
#4 Jaylen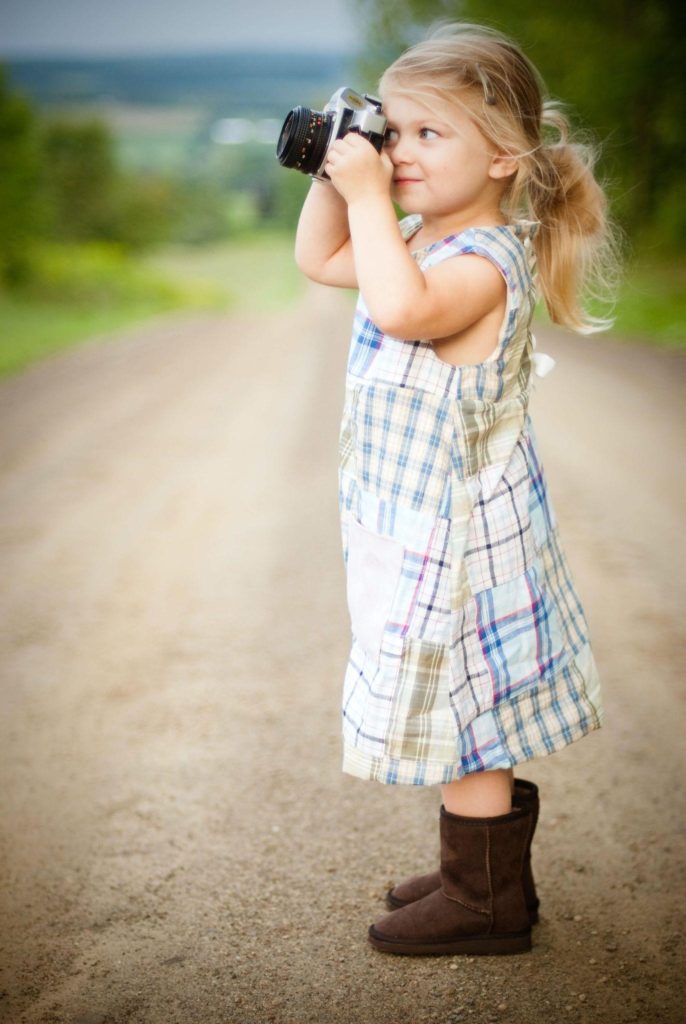 Jaylen is a cute and moderately popular quiet girl name. The name is ten times more popular for boys, but it is given to bashful girls in the USA. Jaylen is found in Hebrew tradition and the Greek language. The name might have been derived from the Greek word for tranquil. 
#5 An
I always loved the standard girl name in all English-speaking countries – Ann. But, I prefer the Chinese variant An more. An stands for quiet, reserved and shy girl that is graceful and peaceful.
#6 Yoshi
Yoshi is a Japanese name meaning shy that you may find as Kyoshi and Ayoshi. Interestingly, Ayoshi means life in the Indian language. Therefore, if you would like beautiful meanings in various languages, Yoshi or variants are an excellent choice.
#7 Paloma
Paloma is one of the most common and beautiful girl names that mean shy in Spanish-speaking countries. Paloma has the same meaning as a dove, a bird that represents peace and serenity. Apart from being a wonderful female first name, you can also use this as a great middle name for Sophia!
A highly talented singer Paloma Faith, known for her out-of-the-world voice, is one of the celebrities carrying the name Paloma through life.
#8 Arcadia
Arcadia is another Greek name for bashful girls with a strong character. In Greece, Arcadia is associated with pure happiness, unobtrusive simplicity. Outside Greece, Arcadia is a cute and unique name for subtle little girls. 
#9 Sayna
The name Sayna has an Arabic origin and means shy or silent. It is one of the most charming Arabic timid names. The name is used only for girls and is pronounced as Sei-na. 
In Hindi, sayna means military, so it gives an additional dimension to the name!
#10 Aquene
Aquene is truly a unique Native American name. It is easier to pronounce than it sounds – A-key-neh, and it means peace and silence. 
When used as a girl name, Aquene is a cute name for shy girls, that makes them stand out from the crowd. Aquene is also one of the rarest names on my list!
#11 Diara
The name Diara has African roots. It is excellent for cute shy girls because it represents gentle, shy girls and means a true gift of love. In the homeland, Diara is used for boys too, but in English-speaking countries, only girls are named Diara.
#12 Mikalah
Mikalah is one of the most attractive names on the list, and it looks like a female version of the male name Michael with an English origin. The name is suitable for shy, lovely girls. 
In Hebrew, Mikalah represents a person who is like God, silent and tranquil! People of Judaism give Mikalah to boys more often than girls.
#13 Halinka
Halinka is another name for shy with Slavic roots. It is most common in Poland and represents calm, peaceful, and silent girls. Halinka is a great name for girls who are shy, and into arts and creative skills. 
#14 Bitsy
Bitsy is a rather attractive name for a shy little girl. When translated to Hebrew, Bitsy means dedicated to God. While it is such a cute name that doesn't require a nickname, it's more commonly called as a shortform for Elizabeth in America.
Timid Shy Girl Names 
#1 Gonnilda
Gonnilda is more common in the UK than in the USA and other English-speaking countries. Gonnilda is the common name for a shy, reserved girl, introspective and timid, who loves comfort and intellectual discussion with others. Girls named Gonnilda are creative and artistic.
#2 Concordia
Concordia is a female version of the male name Concord, a name that is common in many cultures. The etymology of the name Concordia reveals multiple meanings, and one of them refers to silence and quietness.
#3 Longo
The first name Longo has Polynesian roots and translates as quiet, shy, timid. Don't confuse it with Longo, the surname that can be found in Italian, Spanish, and Portuguese families, where Longo translates as long, tall, and large. 
#4 Ramzia
In the Arabic world, Ramzia is the name used for reserved and humble girls. If you have Arabic ancestors, naming your shy little girl Ramzia is an excellent way to pay them respect and ensure your girl has a lovely name to carry through life.
#5 Wening
The beautiful girl name Wening comes from Indonesia and simply means quiet. Don't mix it with Wenning, which is a common surname and has German and Chinese roots. 
A lovely girl named Wening is often associated with religious people and a great choice for shy little princesses. 
#6 Pacifica
The name Pacifica doesn't come from the Pacific Ocean, it is actually the opposite. The Spanish roots of the name mean peace, serenity, silence. My favorite thing about this name is the alluring sound. Not only that but it sure looks pretty on cardboard when taking your child's monthly photoshoot!
#7 Nalani
The Hawaiian name Nalani means serenity of the sky and is an excellent choice for bashful baby girls. Nalani is easy to pronounce – Na-la-ni.
The name is used in all religions, most commonly for Christian and Muslim believers.
#8 Lajila
Lajila is a Hindi name and has three syllabi that give the name charming sounds. When translated to Hindi, Lajila means shy. 
The name has never been very popular in English-speaking countries, which is a reason more to pick the name if you are looking for a rare and beautiful baby girl name.
#9 Sakina
Sakina is one of the most beautiful female names in Muslim culture, and it even appears in the holy book Qur'an. The etymology of the name is interesting because it comes from the word sukun which means serenity, tranquility, silence. Sakina represents silent and wise girls.
#10 Femke
Femke is a common name in the Netherlands. It can be understood as diminutive of the word Frid, which means piece. In Frisian, Femke means little girl! Combined, Femke is an attractive baby girl name you can consider if you like the sound of Dutch names.
#11 Paxton
Paxton is a unisex name, but I like it more for girls. The famous Pit-Jolie couple named their boy Pax, which is a shorter version of the name. Paxton became a trendy name as more and more people discovered the meaning behind the name – peaceful town.
#12 Imani
The Arabic name Imani stands for the believer of faith. The name is actually also popular by Swahili speakers, and it means simply faith. Because of the profound meaning, and subtle power expressed in silence, Imani is also suitable for shy girls. 
Pretty Shy Girl Names
#1 Nyein
The stunning Nyein name has Burmese roots. The meaning of this name is silence and serenity. Nyein is actually a unisex name, and fits shy girls excellently.
#2 Salome
The beautiful feminine name Salome comes from Hebrew tradition and stands for peace. Salome has an enchanting pronunciation and is a long tradition of use to name peaceful and wise women. 
You can find the name Salome in the Bible. Salome was one of the two witnesses of the Jesus Christ resurrection. If you plan to baptise your baby at an early age, this name makes the event even more special.
#3 Hudan
Hudan and Hudun are common names in Muslim tradition. In Urdu, Hudan means to be quiet, but it also has various meanings in different languages. The name is suitable for artistic girls with sensible nature, quiet and gentle.
#4 Jolina
Jolina is a lovely, shy-sounding baby girl name. It is a German variant of the US name Joline, but actually, Jolina has Hebrew, English and French roots. It means pretty, wonderful, delightful. Shorter versions of the name, such as Joe, Jane, Jolie are more popular, but I find Jolene more charming!
#5 Shye
Shye spells almost exactly like the English word for bashful – shy. It comes from Hebrew tradition and translates as a gift in English. 
Shye is common for girls, while the boy version of the name is Shai. 
#6 Shyvonne
Shyvonne or Shavonne is another name that starts with Shy and has Hebrew roots. The meaning behind this shy-sounding name is God is Gracious. The Youtube star Shyvonne Melanie is currently one of the most popular persons with this lovely name!
#7 Gwledis
Baby girls named Gwledis or Gwladys carry the name with royal meaning. A more common version is Gladys, and the name has Welsh roots. Most commonly, Glwledis represents a peaceful, calm girl and wise.
#8 Joan
Joan is a common name in the English-speaking world, and it has the same meaning as Jolene – God is gracious. But, Joan is more common and more tailored to the US and surrounding countries. 
There are many celebrities named Joan – Joan of Arc, Joan Collins, Joan Rivers, etc. It sounds calming and peaceful, and it definitely deserves an individual spot on my list!
#9 Mira
Mira is a common name in Slavic countries. It means peace and silence. Because of its shortness, Mira doesn't require any nicknames. It is easy to pronounce Mi-ra and a good choice for multicultural families.
#10 Wang Jing
Of all Chinese names, Wang Jing is my favorite. The first part of the name – Wang means king and the Jing means gentle spirit, quietness and gentleness. The Wang Jing name is often given to girls to honor their gentle nature.
#11 Dayla
A charming name Dayla translates to English as a silent valley, which symbolizes peace and serenity. In all interpretations, the name Dayla is connected to nature, trees, and calmness.
#12 Pennie
Pennie means silent worker and is short from Penelope. Pennie has several spelling variants, including the one from a fictional TV character, Penny from the Big Bang Theory. Even though that character isn't anything near-silent, the name Pennie or Penny remains one of the cutest and shortest shy girl names with silent or similar meaning.
Conclusion
Did you find your favorite name for your child? Did you enjoy the list? Please share your thoughts and my list, and feel free to add more shy girl names in the comment section!
I hope you found the inspiration you were looking for. Can't get enough of baby names? Feel free to check out names that mean sacrifice, names that mean curious, and names that mean silver and gold as well!
Don't forget to pin this article, and follow our Pinterest board, @babyjourney0183 for more baby and parenting ideas!
—